Historically documented Incidents
Rés Garnier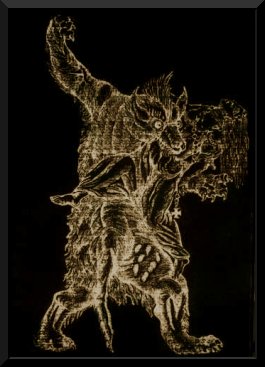 Abb. 1: contemporary werewolf exhibition
Towards the end of autumn 1573, a decree of parliament authorized the farmers in the Dôle area to hunt werewolves.
A few months later, the parliament of Dôle sentenced Gilles Garnier, called the hermit of St. Bonnot, to death by fire for killing several children as a wolf.
The individual details are:
Soon after the last day of the feast of St. Michael under the shape of a werewolf, the accused had belonged to the town of Gorge, a vineyard of Chastenoy, about a quarter of an hour away from the town, near the grove de la Serre killed a little girl of 10 or 12 years old with his apparently pawed hands and his teeth, then dragged her to the grove, undressed her, gnawed the flesh off her thighs and arms and was not satisfied with it, even to his wife Apollo line to his apartment, the Hermitage of St. Peter's. Bonnot, brought something close to Amenges.


Eight days after the feast of All Saints, also as a werewolf, near Wiese de la Pouppe, on the territory of Athume and Chastenoy, he seized another girl and taught her five wounds with his teeth and hands, with the intention of eating her, which he was prevented from doing by the arrival of three persons, which he acknowledged and admitted several times.


Fourteen days after the feast of All Saints, he also strangled and killed, as a wolf, about a mile from Dôle, between Gredisans and Menoté, another male child of about ten years old, like the previous ones, and ate of the flesh of the thighs, legs and belly, after having completely separated one more leg from the body.


Finally, on Friday before the last Bartholomew's Feast, he had seized a boy from 12 to 13 years of age under a large pear tree near the woods of the village of Perrouze, dragged him into the wood, strangled him to eat him as well as the other children, which he would have done even if he had not been prevented from doing by the approach of people. But the child was already dead, and the accused appeared as a human being and no longer as a wolf, but even though it was Friday, he would have eaten the meat unfailingly if people had not come, as he had confessed several times.
Because of his repeated voluntary confessions, the Court sentenced him to be dragged to the place of trial and burned alive.
From Calmeil "The Madness of the Last Centuries." Hall 1848, quoted after Leubuscher